This week I've spent some time looking at other blogs and web sites seeking inspirational ideas for crafts. The color combinations that I've seen in many quilts has really caught my attention.
Etsy has a great selection of shops with talented artists so I chose to highlight some quilts from their website. The quilt from MimmyMakes highlights various prints from the same color palette. These bright colors used here are an immediate mood elevator.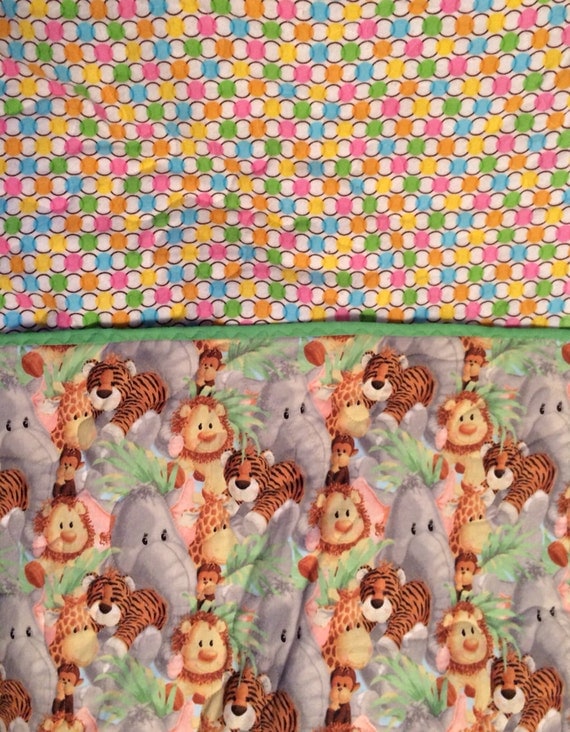 Fairies Market
This fabric gives an illusion of depth in this Jungle Babies pattern. The little details like the stitching and the color choices for the
binding make these quilts more interesting.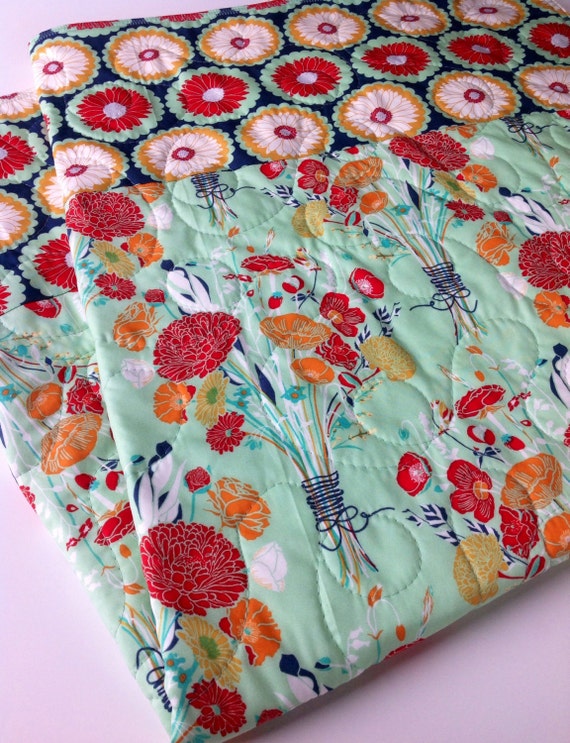 CoolSpool
I love the beautiful blossoms in this fabric. The red, orange and aqua combo,
is a
soothing combination. I'm seeing these same colors a lot this season
in the
beading world as well.
I hope this post has given you a little to think. For me when I'm designing a piece of jewelry I am reminded that the details are sometimes the thing that catches someone's attention, color is always fun and choosing the right color combinations can make all the difference and
adding texture or movement is important as well.
Well friends I hope you've found some inspiration in these beautiful quilts of many colors.